Speakers
Sean M. Studer, MD, MSc
---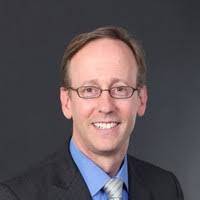 Sean M. Studer, MD, MSc
Chief of Medicine

NYU-Woodhull Medical Center

Brooklyn, New York
Sean M. Studer, MD, MSc, is the chief of medicine at NYU-Woodhull Medical Center in Brooklyn, New York. Prior to his current position, he served as director of lung transplantation and pulmonary hypertension in the Newark Beth Israel Medical Center's Pulmonary Division. Previously he served as associate director of the Pulmonary Hypertension Program and director of the Pulmonary Transplant Medicine Fellowship at the University of Pittsburgh. Before that, Dr. Studer was chief of pulmonary transplant medicine at Mount Sinai Medical Center in New York City.
Dr. Studer is a principal investigator for numerous clinical research initiatives. In addition to being the author of many articles, book chapters, and abstracts, he serves as a manuscript reviewer for several medical journals, including the American Journal of Respiratory and Critical Care Medicine, Annals of Thoracic Surgery, Transplantation, and the Journal of Heart and Lung Transplant. He is an Editorial Board member for Advances in Pulmonary Hypertension and is a member of the Scientific Leadership Council of the Pulmonary Hypertension Association. Dr. Studer lectures nationally and internationally on pulmonary hypertension, lung transplant, and advanced lung diseases.
Dr. Studer completed fellowships in pulmonary and critical care as well as advanced lung disease at the Johns Hopkins Hospital, Baltimore, Maryland. He is a Fellow of the American College of Chest Physicians and a member of the American Thoracic Society (ATS), the New Jersey Thoracic Society (NJTS), the International Society of Heart Lung Transplant (ISHLT).